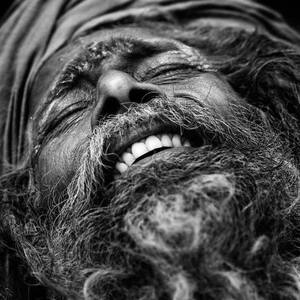 Dear friend,

We are former musician, Theravada layman and relentless independent viators, laced with a bittersweet shot of cultural pessimism.
[recording culture- and biodiversity is a story of latent loss]
Felt decades ago my love for the Indian culture turned me into an "ocular person". Together with my fellow traveler and beloved partner (Master of Cultural Studies) we survey Asia/Oceania from the Himalayas to the tropical rainforest and Coral Sea.

Expect impressions of the last frontiers, Adat-related tribes, festivals, dogmas and rituals of the rich Asian culture..
..and some lucky shots.

WORK & MESSAGE: The project shall enrich cultural dialogues – crossing borders – in showing and sharing cultural insights. Therefore it is also deeply in touch with unique ways of cultural expression and likes to contribute to their individual preservation.

In other respects I share many socially committed and globalisation-critical thoughts of paramount humanities scholars like Claude Levi Strauss [---] Harald Welzer or Michael von Brück. Among the rest, it is their very clear way of expression, which accompanies my present work and manners of approach.

OUR VISION: We'd like to visualize the incredible – often only orally relayed – dogmas and rituals of animistic cultures in the South Pacific region.
A famous example for reanimation of traditions in another way is the long forgotten Balinese Kecak. Walter Spies, a german anthropologist, brought it back to the island once. Today the Balinese people are very proud of their dance again – it reinforced their team spirit and contributed to their cultural identity. Apart from that it is just wonderful to see and to feel this energy.
Used techniques reminds on the epic longtime exposures of Alejandro Chaskielberg. Well, we prefer more dramatic sceneries in moonlight, solstices and sharp climatic divides etc.
Here we have more than enough ambitions for another stage of life.